Marlene Cupo
and
Shelley Graham Turner
--do those two names ring a bell---a Holiday Bell perhaps? They are the originators and hostesses of the world famous Holiday Bling Blog Hop, which started in 2012, and is now on it's third go-round--Holiday Bling Blog Hop 3. All the participants had to do, with their partner, was to pick a Holiday that occurs in February or March and send each other a gift that commemorates that Holiday.
My chosen partner for this round of HBBH 3 is
Dyanne Everett-Cantrell
. When we viewed the list of Holidays that were celebrated in February and March, it was slightly overwhelming. Did you know that there is a Holiday listed for every single day during those two months? The ones we considered for our celebration (seriously and not-so-seriously) are:
"Do a Grouch a Favor Day"
, but that was my birthday,
"Hoodie Hoo Day" on February 20,
March 2 "Old Stuff Day", March 26 is "Make up your own Holiday day", and March 28 is "Something on a Stick Day"!
We also considered
"
Get A Different Name" Day,
"
Public Sleeping" Day, "
Plum Pudding" Day, and "
Carnival Day". We decided on -----Carnival Day!!!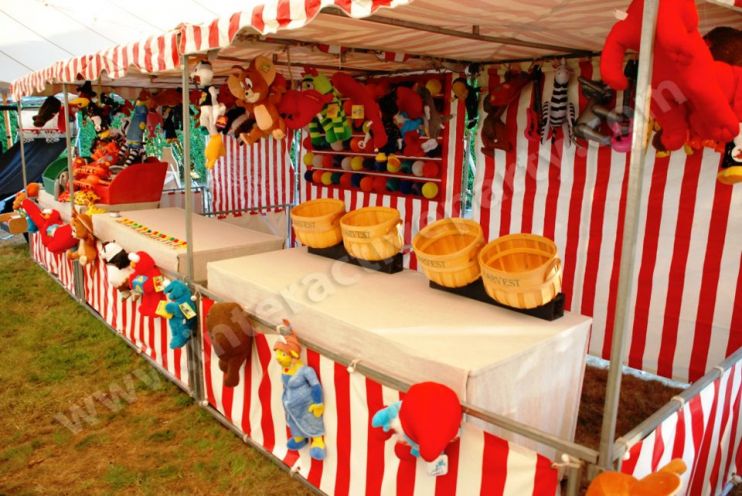 What is a carnival? A carnival is an annual celebration of life found in many countries of the world. Carnivals are instrumental in learning about ourselves as well as accepting and understanding other cultures. Carnival Day can typically include certain foods and amusements, such as the
Ferris
wheel, parades, hot dogs, and fried anything! The key words here are "celebration of life". Many different colors, meanings, and other carnival associated activities can take just about any form when Carnival Day comes around.
To see what I sent to Dyanne Everett-Cantrell, please pay a visit to her blog. I was so excited about what I was sending her, I totally forgot to take pictures, sheesh! Dyanne has taken some stunning photos, though, so go take a look!
This is one of the items that I received from Dyanne. The colors and design just scream "Carnival". These are gorgeous! Colorful, swingy, I have a lot of things to match these earrings. Wearing them just for fun counts, and I will wear them on every Carnival Day!!!
Oh, but that is not all!!! Dyanne makes beautiful lampwork beads, and she included a gift that was designed with her handmade beads:
Aren't those colors beautiful? And so artfully made! I have already worn them several times, and every single time someone wants to buy them from me.
I hope we have inspired you to celebrate your own Carnival Day. Thank you so much, Shelley and Marlene for hosting this blog a third time. For more information on this and upcoming Holiday Bling Blog Hops, visit the
Swaps by Marlene and Shelley
blog.
Have a look at the other Holidays that were celebrated for this blog hop!